NovoTrack athletics track and sport court flooring for Binhai TEDA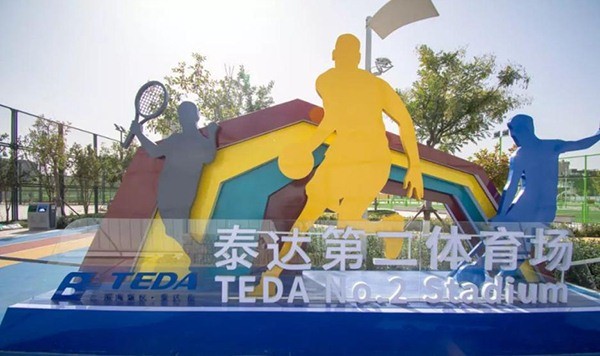 TEDA No.2 Stadium is located in the south of Second Avenue and west of Beihai Road in the development zone, with ​​32523.47 square meters.
Binhai TEDA earnestly implemented the "Tianjin National Fitness Implementation Plan", fully promoted the development of "National Fitness", and accelerated the revitalization of the "sports industry". The renovation and upgrading project of TEDA's second stadium has been completed. This means that another fitness project of NovoTrack was successfully completed.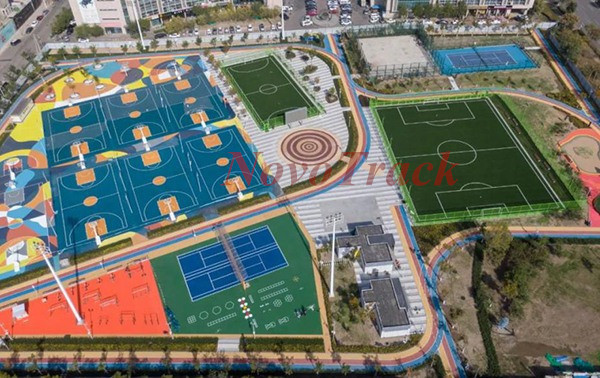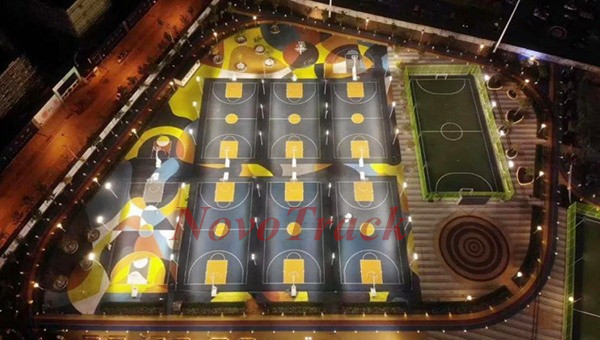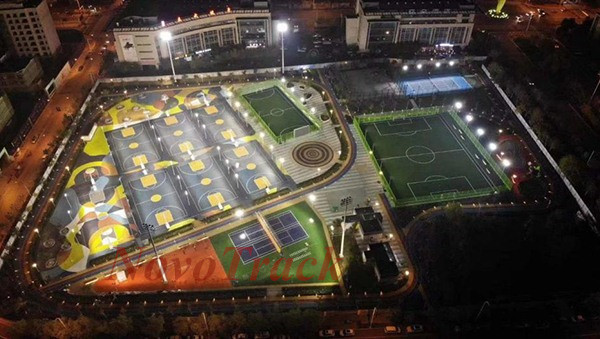 The total length of the athletics track paved by Novotrack is 700 meters, and the smart tracks is 585 meters. It consists of three colors of red, yellow and blue, and uses high-quality environmentally-friendly prefabricated rubber tracks. Smart tracks introduces an advanced smart fitness trail system, using IoT smart sensors, big data, artificial intelligence and face recognition technologies to provide the public with accurate fitness data and scientific fitness guidance.As well as national fitness monitoring, comprehensive evaluation and science for national fitness provide data services for decision analysis.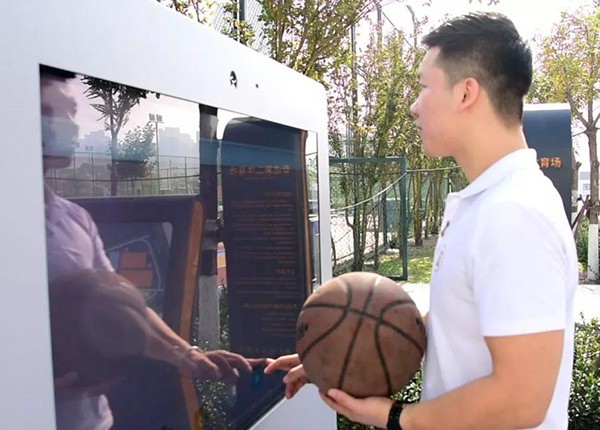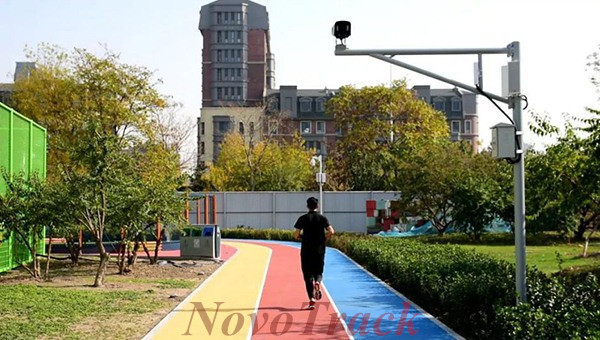 Athletes enter the smart tracks without any auxiliary equipment, and can realize movement data collection through face recognition technology. After the exercise is over, the user can view the exercise duration, calories, steps, kilometers and other data on the mini program, and even the ranking. In addition, the heart rate can also be measured through the heart rate column, and the data is displayed on the mobile phone in real time, which can help users grasp their own physical conditions in time and exercise scientifically.
Dynamic face recognition technology realizes the dynamic identification of users in sports venues.Anonymous users do not need to register and can directly use the non-sense smart trail. When you stand in front of the large dynamic face recognition screen during fitness, you can see your performance, exercise volume and other data. Registered users only need to register once, and the data will automatically enter the user's account from then on. Users only need to log in to the official account at home to see their sports data.

NovoTrack for
City Parks Greenway
Novotrack supplies kinds of surfaces with environmental protection for the city parks where people could go for walking, jogging or biking.
Based on innovation Professional manufacturer of asphalt machines. Our sales and
R&D
team have over 10 years'experience to focus on asphalt distributor, synchronous pavement surface vehicles and other road machinery and equipment. The synthetic running track surfaces get the certification of IAAF.
B