What is prefabricated athlrtics track?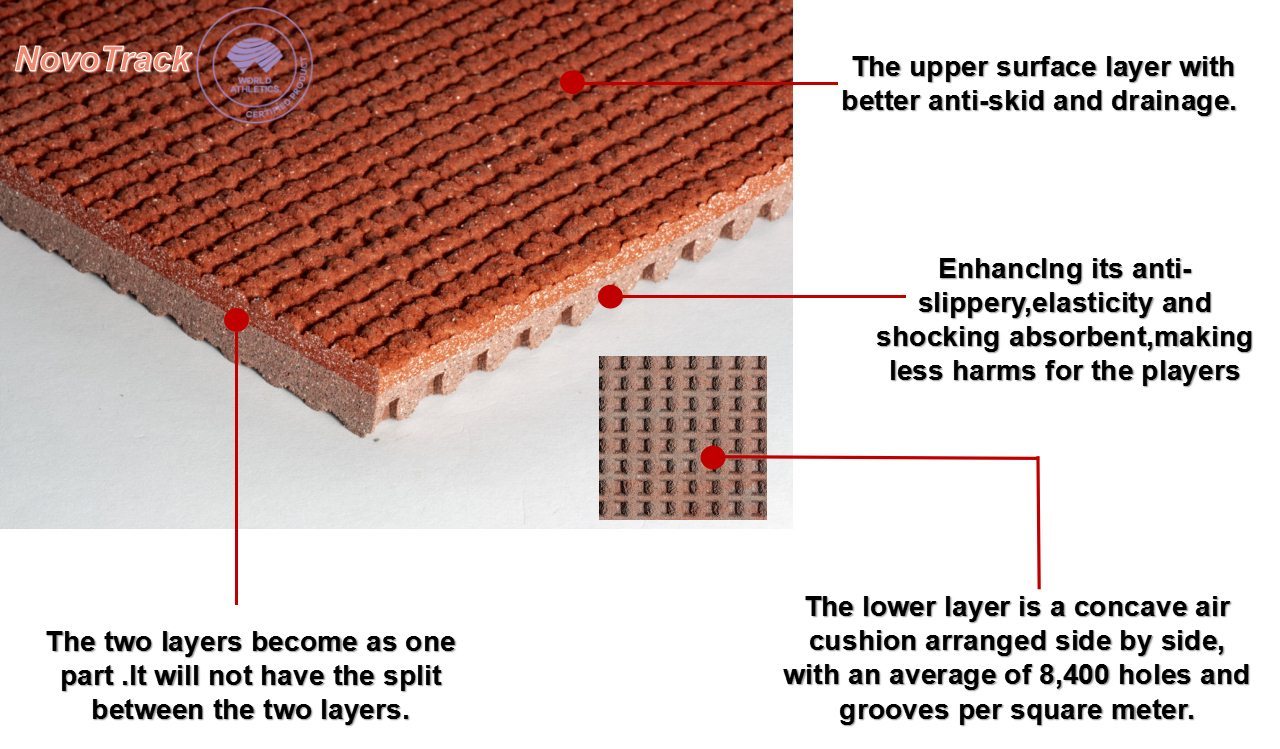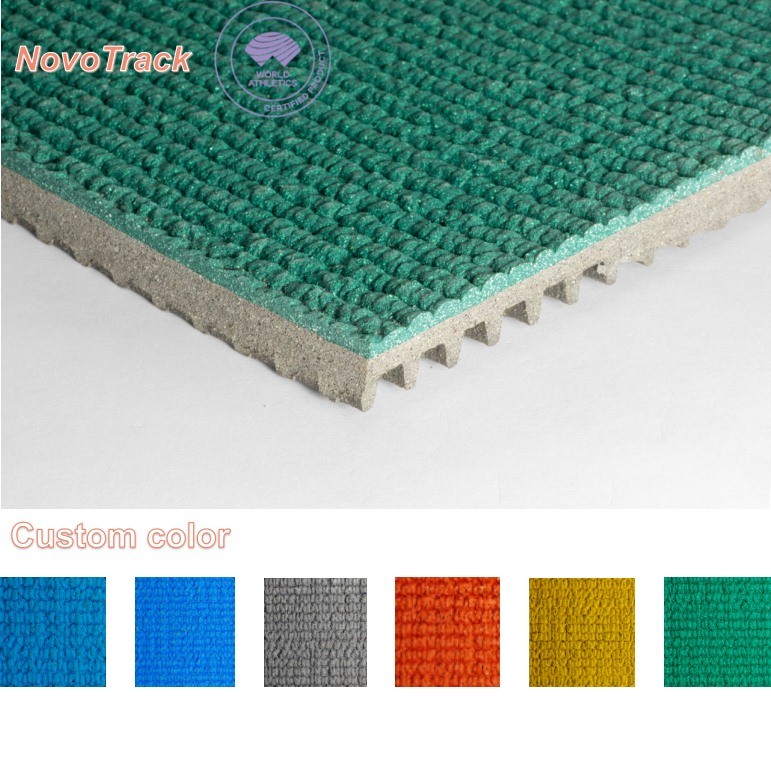 The total thickness of the
prefabricated synthetic surface
is not less than 13mm, a two-layer structure of an integrated green rubber web. And the bottom surface of the product to ensure that no crack and no delamination. Meanwhile, the curved surface and the bottom of the product shall not in any way to avoid cracking.
Prefabricated rubber running track according to their function is usually divided into three layers: a wear surface layer and soft pressure of the buffer layer and the adhesive layer between the coil and the crawler track foundation prefabricated rubber. The main function of the athletics track layer is to increase the coefficient of friction between the ground and the athlete's foot, and transmit pressure during exercise. Thus, the surface layer is usually made of high density rubber roller to form a specific anti-vertigo a fine pattern. The main function is to rely on the bottom of its own elasticity to absorb and cushion pressure transmitted from the surface to the. The bottom layer is usually combined with inert gas micro-foaming technology, and then rolled to form a special three-dimensional network structure. There are two types of sports venues basis, one is the basis of asphalt concrete, cement concrete foundation is another. Adhered to the rubber crawler track basis with polyurethane glue performed.
Get Insider Information About Exclusive Offers, Events And More!